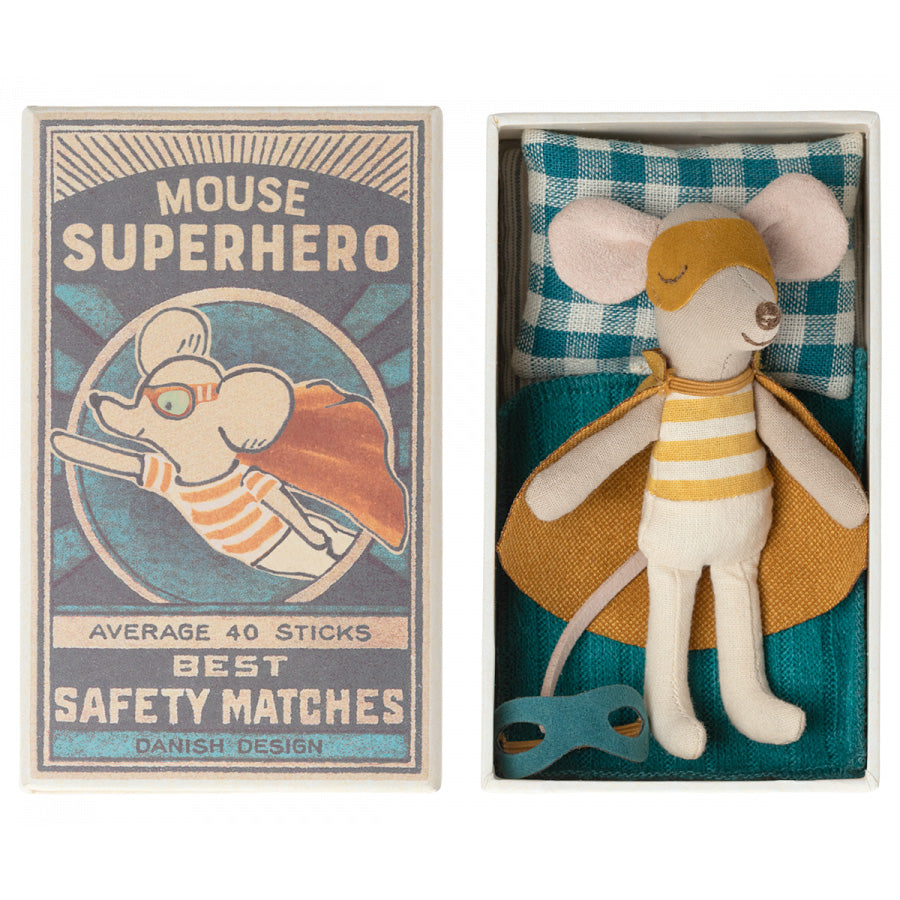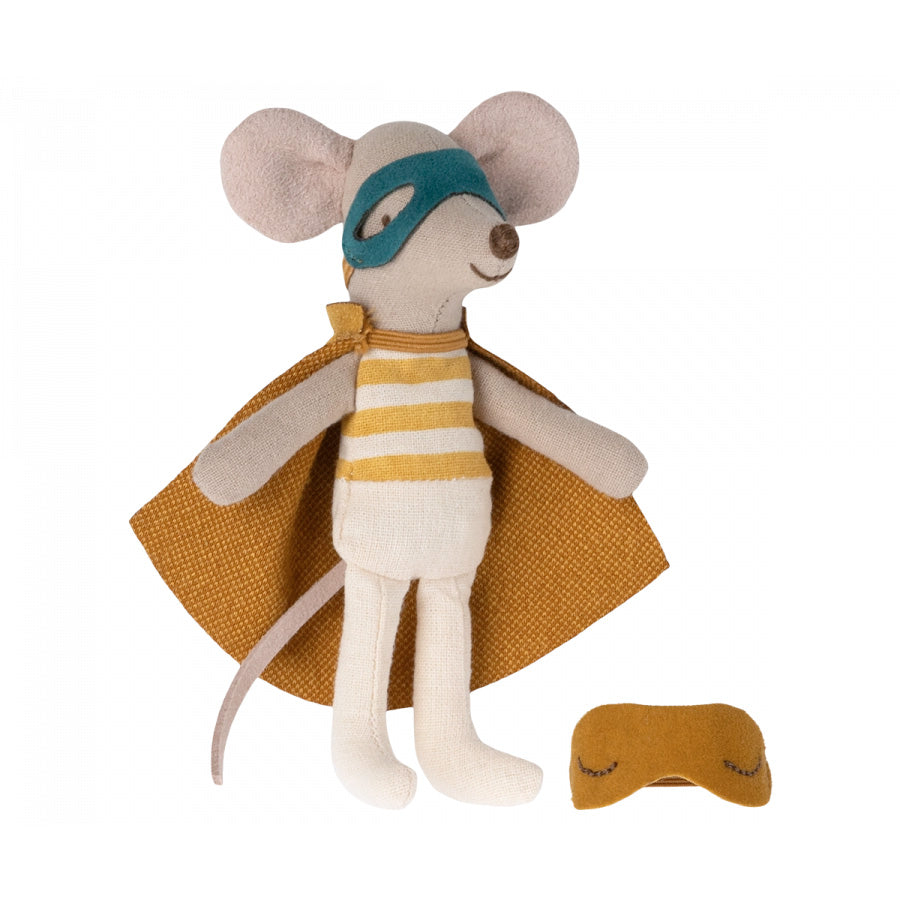 Maileg Superhero Mouse in a Matchbox, Little Brother
This is a PRE-ORDER item.
In-stock items ordered with a pre-order will be held and shipped together. For immediate delivery of in-stock items, please place a separate order.

Please see our Pre-Order information for terms & conditions
Maileg Superhero Little Mouse in a matchbox is an absolute classic. This mouse is ready for hours of play and sleeps tight in a little matchbox. The clothes and bed linen are made of soft fabrics with unique prints and beautiful colors.  Two masks included.

This little Maileg Superhero Mouse loves adventure ....are you ready for some? 
Mouse size: 10.5cm

Case size: 10.5 x 7 x 3.5cm

Suitable for Age 3+
We offer pre-orders for new Maileg Collections. Before placing a pre-order please refer to the expected arrival dates which are listed below.  All dates are estimates from Maileg and may change, it is possible that they may arrive earlier or may be delayed.
Once you have placed your pre-order, you have a 14 day cooling-off period to cancel your order. After 14 days the order cannot be cancelled but you can amend your order by adding or changing items as many times as you wish, simply email us with your changes and we will amend your order. If you wish to return items after they have been shipped, you have 14 days to return them to us, we will then issue a gift card for the value of the items returned.

All products in a Pre-order will be sent in one shipment, they will not be shipped separately unless you wish to pay for extra postage.  Please do not mix pre-order and in stock items if you need the in stock items now.
Award-winning Danish company, Maileg (pronounced my'lye) is renowned for its charmingly designed toys that inspire magical playtime stories. The brand was founded in 1999 by Dorthe Mailil and her husband, wherein they combined their surname "Mailil" with the Danish word for play, "leg". As a designer and illustrator, Dorthe was able to create charming toys that boast meticulous attention to detail and storybook whimsy. The simplicity of the toys provides children with the opportunity to explore the pure and simple wonder of imagination. Meanwhile, each character possesses a heart-warming personality that anyone is sure to fall in love with!